In connection with the recent policies issued by the Singapore government to deal with the spread of Covid-19 Virus, the leadership team of Bethany Church Singapore has decided to suspend all Sunday services for two weeks, 22 March 2020 and 29 March 2020.
This will include Indonesian Services, Bethany International Service, Kids church, Next Generation service, BCM Aljunied, BCM City Hall, TKISS, Filipino service, and KOM classes.
Let's keep praying about the current situation, God is still in control, He can bring good things out of this situation.
TEMPORARY SUSPENSION OF ALL SUNDAY SERVICES
Due to the latest regulations issued by the Singapore government dated 24th March 2020 which limit the number of gathering participants (outside work and school) to a maximum of 10 people and the temporary suspension of all religious services, the leadership team of Bethany Church Singapore has decided to suspend all Sunday services from 29 March 2020 until further notice.
This will include Indonesian Services, Bethany International Service, Kids church, Next Generation service, BCM Aljunied, BCM City Hall, TKISS, Filipino service, and KOM classes.
Let's keep praying about the current situation, God is still in control, He can bring good things out of this situation.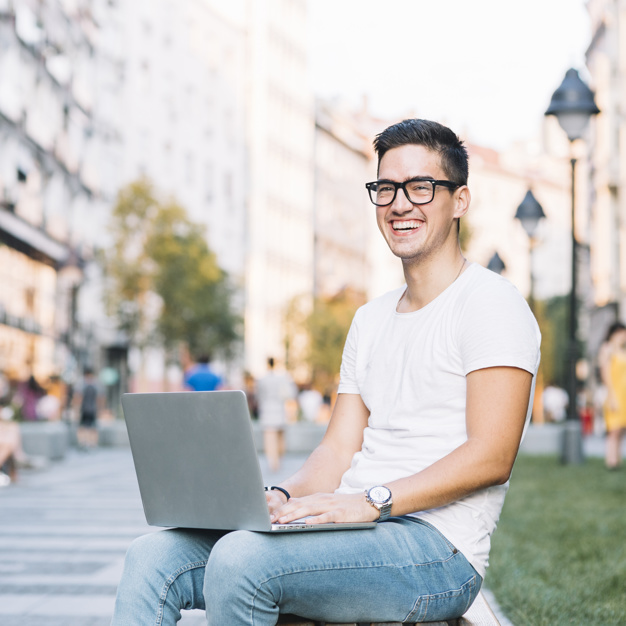 JOIN US ONLINE
INDONESIAN SERVICE
Every Sunday at 8.30AM & 11AM.
ENGLISH SERVICE
Every Sunday at 11AM & 1.30PM.
HEALTH ADVISORY
PRECAUTIONARY MEASURES
PERSONAL HYGIENE
Good habits of personal hygiene checklists by authorities:
Avoid consumptioin of raw or undercooked meats.
Wash hands regularly with soap and water.
Wear a mask if you have respiratory symptomps such as cough or runny nose.
Use tissue paper when sneezing or coughing.
SOCIAL RESPONSIBILITY
See a doctor if you are unwell and stay at home if you are:
Unwell with cough, runny nose, fever, sore throat.
Just return from or have close contact with someone who returned from China, Iran, Italy, Korea, France, Spain, Germany, Japan, Switzerland, UK and ASEAN countries besides Singapore in the past 14 days.
CHURCH PRECAUTIONS
In accordance with recommendation by the relevant authorities, we implemented:
Temperature screening/s.
Contact tracing.
Hand sanitisers provided in each room.
No offering bags but self drop-in offering boxes in the services.
Reduce the number of Sunday services.
Social distancing.
ONLINE TITHE & OFFERING
You may do bank transfer:
DBS – Current Account
001–900329–6 (Swift Code: DBSSSGSG)
Description: Offering or Tithe
PayNow
UEN No. T01SS0094JPTE

There is no safer place these days than the place where we are united as God's people at home to pray and create a protective fence for our families, communities, country, and nations. Let's take part to participate in this prayer chain at your home by registering yourself at the following link: www.bcs.org.sg/calltopray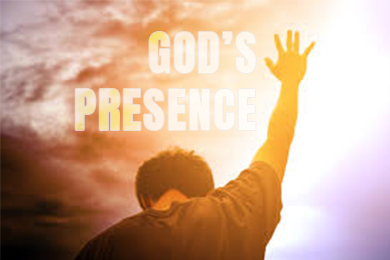 Enter God's Holy Place
Psalm 24:3-4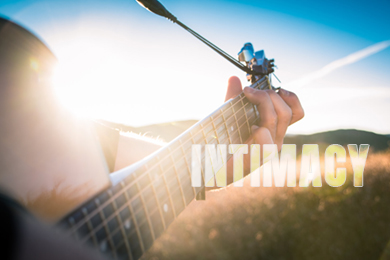 Intimate Praise & Worship 24/7
Psalm 22:3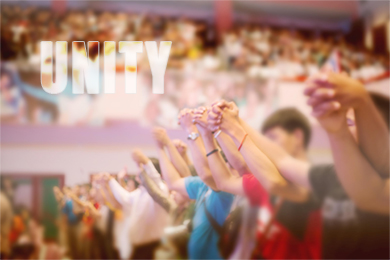 Unity Of Heart
Psalm 133:1-3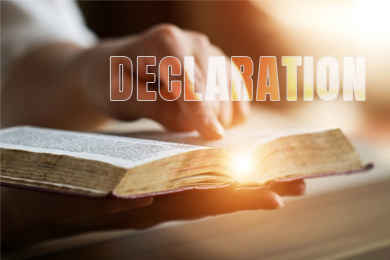 Declare The Word of God
Psalm 18:2
PRAYER OF DECLARATION OVER COVID19 31 March - 7 April 2020
I declare that I dwell in the shelter of the Most High, I rest in the shadow of the Almighty, He is my refuge, my fortress, and my God and I trust Him. (Psalm 91:1-2).


The Lord is faithful; He will strengthen and protect me and my family from the evil one; Covid19 (2 Thess. 3:3). God is our refuge and strength, an ever-present help in trouble (Ps. 46:1).


Lord Jesus amid this Covid19 crisis I declare that You are our hiding place, and You will protect us from trouble and surround us with songs of deliverance (Ps. 32:7).


I sing to God, I sing in praise of His name, I extol Him who rides on the clouds, I rejoice before Him—His name is the Lord. A father to the fatherless, a defender of widows, is God in His holy dwelling (Ps. 68:4-5).


I cast my cares on the Lord and He sustains me, He will never let the righteous be shaken (Ps. 55:22). I will lie down in peace and sleep, for He alone makes me dwell in safety (Ps. 4:8).


The Lord is my light and my salvation (even in the evil darkness of Coronavirus) —I shall not fear. The Lord is the stronghold of my life—of whom shall I be afraid? (Ps. 27:1).


Lord Jesus we declare that you cover all the doctors and all the frontliners who are fighting the Covid19 in every nation. Cover them with Your feathers and under Your wings they will find refuge; Your faithfulness will be their shield and rampart (Ps. 91:4).


Lord we declare the blood of Jesus will cover all the entrances of our dwellings, protects every one of our family and the plague of Covid19 shall not enter our home and my families too.


CORONAVIRUS WEEKLY PRAYER ITEMS 26 March - 1 April 2020
Pray Psalm 46 aloud and welcome the Holy Spirit.


Let us declare the Lord's peace upon our heart, our family and every people of every nation and they will be lead to seek and trust God in this Covid19 situation.


We reject and rebuke in Jesus Mighty Name the spirit of death through this Covid19 but rather we declare life and healing to the nations and those infected with Covid 19.


The believers and churches unite in prayer to call upon the name of the Lord and repent in behalf of the people and nations and cry out to God for His mercy and heal our land from Covid19.


Pray for God's heart of love, mercy, and truth to dwell in us and show us how to face the challenges posed by the coronavirus.


Ask God to give supernatural wisdom to all national and local political leaders as they make decisions to protect people. Also for God to bring excellent advisers to guide them and give them the ability to communicate clearly to the public.


Lord Jesus we proclaim your words in 2 Corinthians 1:10-11 that You indeed delivered us from such a deadly peril of coronavirus and You will deliver us again. In You we have set our hope that You will continue to deliver us, as You help us by our prayers – Corinthians 1:10-11 (NIV)


Lord Jesus, we remember those nations like Italy, Iran, Korea; that were severely affected by coronavirus and those currently in isolation. May they know your presence in their isolation, your peace in their turmoil and your patience in their waiting.


"May your mercy come quickly to meet us, for we are in desperate need. Help us, God our Saviour, for the glory of your name." (Psalm 79:8)


Churches and believers of God will rise up in His great purpose now a days and this crisis will lead everyone to seek God and be ablaze in the fire of the Holy Spirit.


CORONAVIRUS WEEKLY PRAYER ITEMS 18 - 25 March 2020
Pray for people who are infected with COVID-19 or facing quarantine that they would not be afraid but the Lord's comfort and peace be upon their heart and will find to seek and trust God in their situation.


Take away the fear, anxiety, and feelings of isolation from people receiving treatment or under quarantine. Give them a sense of purpose in pursuing health and protecting others from exposure to the disease. Protect their families and friends and bring peace to all who love them.


Let us intercede for people who are more likely than others to become severely ill from COVID-19 — the elderly and people with chronic health conditions. Lord protect them from harm and be their comfort in this time of uncertainty.


Lord we ask for wisdom daily for every government in the world that affected by Covid19. Guide them for right decisions that affect the lives and futures of every families, communities, countries, and the wider world. Also pray that their constituents to able to listen and submit whatever decisions of the government that would be good for them and their nation.


Pray for medical teams of doctors and nurses in their daily dealing with patients Be with them in making decisions and giving the right medications to patients and also daily strength and protection with the risk that they are facing in treating those with corona virus.


Lord Jesus we proclaim your words in 2 Corinthians 1:10-11 that You indeed delivered us from such a deadly peril of coronavirus and You will deliver us again. In You we have set our hope that You will continue to deliver us, as You help us by your prayers – Corinthians 1:10-11 (NIV)


CORONAVIRUS WEEKLY PRAYER ITEMS 12 - 19 March 2020
In times like these, we are reminded that "God is our refuge and strength, an ever-present help in trouble. Therefore, we will not fear…" (Ps. 46: 1-2).


We pray for quick containment of the outbreak in South Korea and Italy, both of which have seen a spike in new infections over the past few days.


Healing to those who are sick with the virus. May they regain their strength and health through quality medical care.


Protect and give wisdom to all the doctors, nurses, researchers and all medical professionals who seek to heal and help those affected and who put themselves at risk in the process.


Be with the leaders of all nations. Give them the wisdom to decide and act according to your will for the well-being of the people they are meant to serve.


Give the leaders of every nation the wisdom to understand how to contain the coronavirus and team of leaders that would work together to achieve victory and success in fighting the spread of coronavirus in their nation.


Remove the fear and anxiety of many people but pray and delare peace in their heart and experience God's goodness in their life.


The Lord name be lifted up in time of crisis like this and this situation will turn to His glory as we declare great harvests of souls for the Kingdom of God.


Continue to pray for all the churches to rise up and shine in the midst of fear and anxiety because of coronavirus.


Let us pray for the Lord's peace and love be experience and consume the heart of all the population of every countries around the world and especially to those who have contracted this illness and those who have lost loved ones.


Pray that the relevant authorities in the world can take effective measures to control the corona epidemic; pray that God can help government authorities, medical units, and general public to work with each other for common good and the scientist to be able to develop Covid 19 vaccine soon.


CORONAVIRUS WEEKLY PRAYER ITEMS 4 - 11 March 2020
Pray Psalm 91 over your families and nations.

"When we live our lives within the shadow of God Most High, our secret hiding place, we will always be shielded from harm. HOW THEN COULD EVIL PREVAIL AGAINST US OR DISEASE INFECT US?" (Passion Translation, Ps. 91:9-10)


The prophets are concerned that fear is spreading in epidemic proportions in our nations. Therefore, during this prayer time, we want to both pray against fear and remind ourselves that God has not given us a spirit of fear.

"For God has not given us a spirit of fear, but of power and of love and of a sound mind" (2 Tim. 1:7).


Because fear can cause us to also make reactionary or unwise decisions, we pray for wisdom for our leaders to contain the spread of the virus while protecting their people effectively. We pray also for the crisis response teams and emergency responders in each nation to be protected and be effective.

Two aspects of fear were identified—the fear of the contagious disease itself and the fear of lack. The fear of lack can cause economies to collapse and people to move into individual survivalism. Pray that the Lord will give individuals wisdom from Heaven during this season rather than becoming reactionary in self-protection.

For this reason we feel this is a wake-up call that we are a global church, and that the challenges affecting other nations truly affect us all. Pray for the nations as we pray for our own!

If you have been complacent about praying for other nations suffering from this virus, we encourage a time of reflection and repentance.


Across the world people are being faced with the greatest fear known to mankind—the prospect of our own mortality. Pray for courage for believers to share Jesus effectively through this time of crisis.


Many prophetic voices across the world have been prophesying the coming of the next great awakening, and that it will happen on a worldwide scale. Forces of evil would like to use this to either delay or disrupt the coming awakenings and revivals. Intercede that this will not happen, but rather escalate the moves of God worldwide. God wants this season to turn into a catalyst of revival instead of contagion.

"The thief does not come except to steal, and to kill, and to destroy. I have come that they may have life, and that they may have it more abundantly." (John 10:10 NKJV).


Make a decree that the coronavirus will cease worldwide, and that God will heal all who are currently affected by it.


Re-consecrate yourselves, your families, and your nation to God in your prayer and plead the blood of the Lamb to your loved one, family, home, workplace, school, churches and our nation for His protection and cleansing from coronavirus.

Source: Cindy Jacob
Synchronize Prayer For Singapore And COVID-19 Issue
That God protection is upon the doctors, nurses, specialists, administrators, receptionists, surgeons, anesthesiologists, ward helpers, staff, ambulance, and emergency workers, field workers, caregivers, service providers, etc.
That they are refreshed physically, mentally and emotionally.
That they would have time to recuperate and rejuvenate.
That wisdom and clarity be upon them as they respond to changing circumstances.
That peace and well-being be upon them and family.
That the works of their hands would be success.
Right and effective vaccines to be found soon.
Current treatment and measures would still alleviate the suffering of patients and bring about recovery.
Those affected would be given adequate care.
Measures to stem the spread be effective here and in countries affected.
Many be turning to God for divine healing during such a time.
Critical points of spread to be identified and adequate measures put in place.
Wisdom and quick actions by doctors, personnel healthcare, security, and relevant authorities to correctly identify potential carriers.
This plague will eventually halt sooner than later.
Possible measures by the government would help provide some forms of relief to businesses that are affected here.
This challenging period would still be weathered through with the help of the Lord.
The situation will improve and there will be an increase in those who are healed
Businesses to pick up and be restored.
Fasting Prayer Together GBI
March 1, 2020 - 9 April 2020
Fasting and praying for:
Indonesia "Peace of Indonesia"
Freed from Covid-19 Virus.
The threat of a global economic recession.
The Second Coming of the Lord Jesus "Thy Kingdom come!"
To complete the Great Commission of the Lord Jesus
The rise of young people, the Jeremiah Generation
Those who God use as the Messengers of the 3rd Pentecost
Pray for Gereja Bethel Indonesia #WePrayGBI
Pray for the Church of God #WePrayCOG
Pray for Oral Roberts University #WePrayORU
Pray for the World Evangelical Alliance # WePrayWEA
A Cry for Singapore and China
Wisdom, understanding and abilities of Singapore leaders and China leaders in dealing the problems and in many decisions they will have to make.
Healing and complete recovery to all infected by Covid-19.
Protect and strengthen the healthcare workers.
Reveal Christ, bringing more salvation.
Strengthen the church in this time of testing.
Unity of churches in praying and warring against Covid-19.
Salvation and protection of those who are in China especially in Wuhan. The Lord's grace and mercy be upon them.
Open the heart and eyes of people to acknowledge the Lord and bow down at His feet.