KOM
MINISTRY ORIENTED LIFE (KOM)
DISCIPLESHIP
Life of Christ (LOC) is a series of practical Bible teaching program to equip all level of congregations. Starting from new believers, then those who have started to serve God and for those who have led a ministry. This program started in year 2005 and it has been adopted in thousands of local churches in Indonesia, Singapore, Malaysia, Vietnam, Thailand, China, and Australia with participants of nearly 100,000 people. Glory be to God!
MOTTO
Discipleship Movement according to the Great Commission of Lord Jesus Christ. (Matthew 28:19)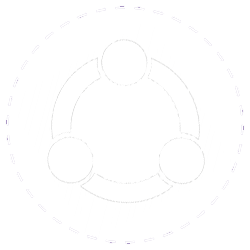 TO CONNECT
The beginning of this discipleship program is about Jesus. This series is called The Seeker as it is aimed to let people to seek Jesus as the only Lord and Saviour. It is about the church where people can experience and learn more about the Bible. The Bible clearly teaches that man has a serious problem from birth. All men are born in sin and because God is a holy God, sin must be judged. That is the cause why Jesus came to earth, became a man and died on the cross. TO EQUIP
The second series of this program is called The Servant. The core of this series is about the heart of Jesus, as He came to earth to serve God and men. Effective Christians never stop growing and learning. The more understanding of the Word of God that accumulate in our head will prepare us to serve others well. Our greatness as the disciples of Christ is determined by the work of our hand as a servant. God rewards us according to our life as a servant. TO RELEASE
The third series of this program is called The Soldier. This program encourages all Christians to see themselves as full-time ministers in the ministry of God and to adopt the marketplace as their mission field. As soldiers of God we need to bring the Kingdom ministry in our home and community and take back the marketplace for Jesus through people we come into contact day to day. Our mission field is where non-Christians are. TO MENTOR
The final series of this program is called The Steward. This program emphasizes to build authentic leaders. Those who are broken-hearted to see lost. Someone who is courageous to keep the Word of God even under persecution. As God has chosen His stewards, let us have a destiny-driven life so we can share God's vision and our life can be a living testimony and at the same time we could raise other leaders for the next generation.
CONCEPT
Empower all congregation to love and serve God with passion.
Give deeper practical understanding of the Word of God to meet the needs of people in the marketplace.
Every Believer is a Disciple.